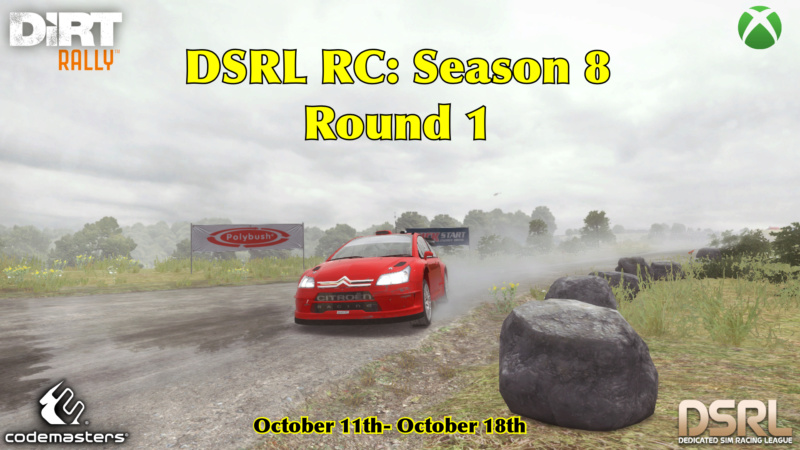 Round 1 of Season 8 is here! Good luck to all drivers competing in the opening round in Germany!Stages, services and conditions for Round 1: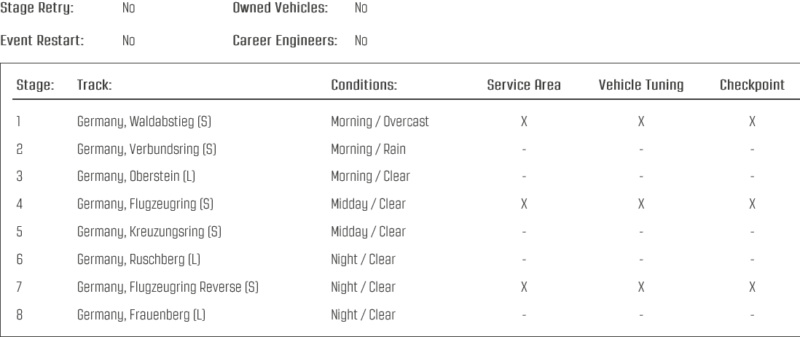 Rally Germany stages are live from October 11th- October 18thFeel free to discuss your rally here & post any pictures, videos, gameclips, stream links, summaries etc. from the opening round in this thread.

Registration:
http://www.thedsrl.com/t856-dsrl-rc-season-8-registration
Racenet link (live timing, full schedule and rally results):
https://www.dirtgame.com/us/leagues/league/66869/the-dsrl-rc
Last edited by EpilepticToast on Fri Oct 19, 2018 7:48 am; edited 1 time in total
EpilepticToast

Ten Time Champion



Its very quiet here!

How did you all do?

I'm not a huge fan of Germany but I'm pretty pleased with my result. Didn't have any big issues apart from a sticky handbrake on a few stages and running over a few spectators toes. Without the time penalty I may have managed 11th place. 2 long stages in the dark wasn't ideal too.

It's a very close call at the top of the time sheet too. That's crazy.

Sent from Topic'it App
EightOneZero



I was having a solid battle with some of the back markers with my usual slow pace and few mistakes. Then I started the long stage 6 by puncturing my front right. I attempted to continue like this but after two trips into the fans and most of the stage left I gave up the 1-1/2 minutes repair the wheel.
It's nice to be back in a 4WD car and the Citroen sounds great. On to the next one.
Hurt MaGurt



My rally went ok, kept it mostly clean but stupidly I didn't prep the gear ratios before starting so I was adjusting them on the fly at each service. Lost quite a bit of time to the front pack in 5 stages redlining 6th but eventually found more pace after changing final drive more to top speed at the last service (not enough though) . Still couldn't match the rapid French front runners but happy with the better pace after the gear change. Looking forward to getting onto the gravel stages in Wales next! Citroen is very floaty but fun to drive when it gets going.
here is my last stage on board:


Last edited by EpilepticToast on Thu Oct 18, 2018 2:38 pm; edited 1 time in total
EpilepticToast

Ten Time Champion



Final day to complete Round 1! Timer expires at 7pm EST/ 12am BST
EpilepticToast

Ten Time Champion



Round 1 is now complete!



Rally Germany:
21 entries
20 starters
20 finishers
1 DNS
0 DNF

Winner:
@Goliath87
- Ford Focus 07'
Congratulations to GT R Goliath on claiming the victory in the opening round of season 8! The podium was an all French Ford lockout that saw a very close battle between the top 3 ending just seconds apart! Well done to all who completed the first rally  
Standings will be updated and posted here ASAP. Next up is round 2, Rally Wales!
EpilepticToast

Ten Time Champion



my rally is not too bad, I really try to ride because the rallies on earth do not like me congratulations to all!
waltcynt




Similar topics
---
Permissions in this forum:
You
cannot
reply to topics in this forum